Monday

Closed

Tuesday

10:00 AM

6:00 PM

Wednesday

10:00 AM

7:00 PM

Thursday

9:00 AM

7:00 PM

Friday

9:00 AM

7:00 PM

Saturday

10:00 AM

5:00 PM

Sunday

Closed
Living at Westchester Rockville Station
Experience an all-inclusive luxury living experience, here at The Westchester Rockville Station Apartments. Socialize in the game room before heading out to the resort-style swimming pool and sundeck. Our Zen Garden provides an area of tranquility with beautiful water features and a picnicking space. Stainless steel appliances, walk-in closets and gorgeous finishes complete these stunning homes. With so much here, it's easy to forget how much the surrounding neighborhood also has to offer. Play, work, live and thrive here at The Westchester Rockville Station Apartments.
Apartment Amenities
Walk-in Closet
Garden Soaking Tub
In-home Washer and Dryer
Custom Crown Molding
Sitting Room in Select Homes
Private Balcony in Select Homes
Individually Controlled Heat and Air Conditioning
9-foot Ceilings
Built-in Shelving
Ceiling Fan
Hard Surface Flooring
Open Breakfast Bar
Stainless Steel Appliances
6-foot Windows
Smart Home Technology
Rockville
Westchester Rockville Station Apartments is in the powerful small town of Rockville, a highly educated area near D.C. Despite our tight-knit, active community feel, Westchester is home to some of the largest biomed and tech companies in the surrounding area, making our city a great place for both work and play. Come visit the shops and restaurants at the Rockville Town Square, head over to nearby walking trails, or relax in the neighborhood park after a long day at the office. No matter what you decide to do, Rockville has got you covered. Visit our friendly, thriving city today!

Shopping
Rockville Town Square Plaza
Citibank

Dining
Yuan Fu Vegetarian
Chipotle

Groceries

Schools
Richard Montgomery High School
Julius West Middle
Twinbrook Elementary

Parks & Fitness

Attraction

Entertainment
Regal Cinemas Rockville Center 13
Subway
Rockville Metro Station (Red Line)
Train
RKV Amtrak Station (Capitol limited MARC)
Bus
Veirs Mill Rd & First St (Q1, Q2, Q4, Q5, Q6)
Rockville Pik & First St (46)
Rockville Pik & Mt Vernon Pl (81)
Highway
Our Availability and Pricing
Pricing and floor plan images below are subject to change.
Your selections above returned no available apartments!
Please choose different values above or reset to default values.
Reset Selections
$2,062 12 mo
1 Bed / 1 Bath
776 sq.ft. / Floor 1
Available 1/12/2024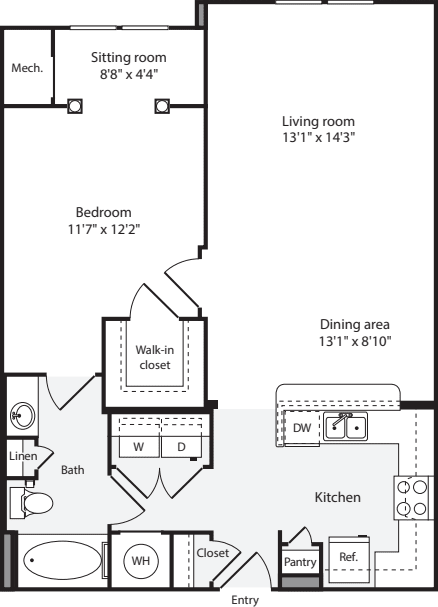 Balcony
Northern Exposure
Smart Home
$2,175 12 mo
1 Bed / 1 Bath
912 sq.ft. / Floor 4
Available 2/9/2024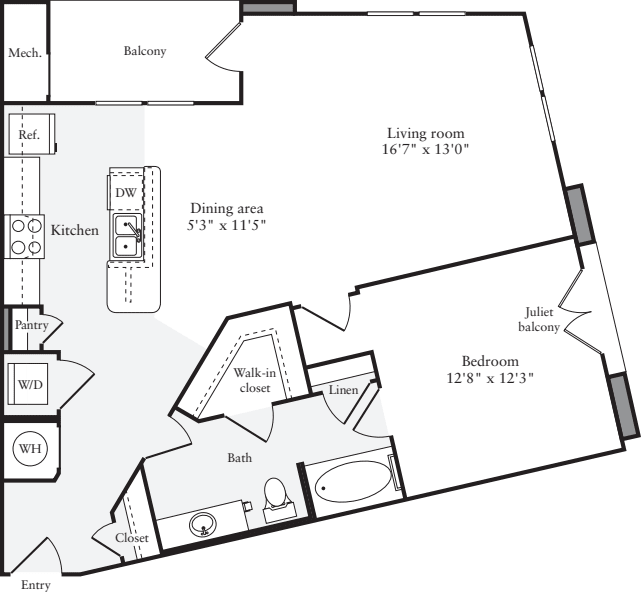 Balcony
Juliet Balcony
Smart Home
Southern Exposure
Western Exposure
$2,211 12 mo
1 Bed / 1 Bath
802 sq.ft. / Floor 4
Available 12/23/2023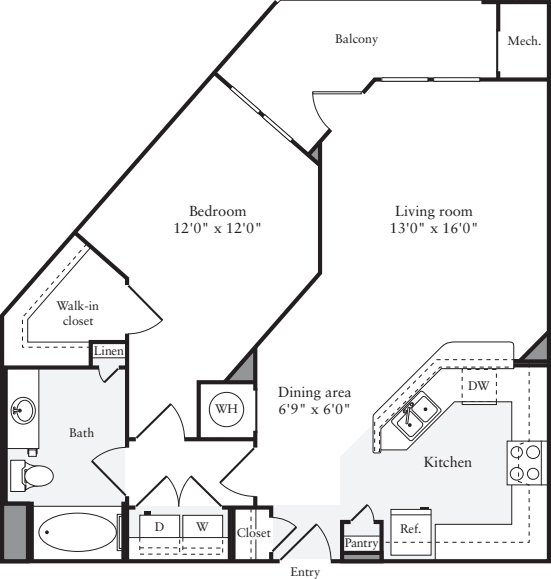 Balcony
Smart Home
Southern Exposure
Western Exposure
Resident Reviews
4.4 / 5 based on reviews from actual residents and their experience living with us.
Westchester Rockville Station Team
Sandee C.

Community Manager

Hristina S.

Leasing Team

Ibrahim T.

Service Team
Boris T.

Service Team
Resident Benefits
Our passion is to provide great lifestyles in places people most want to live, work and play.
A place you can be yourself and retreat from the stress of the day. A welcome home where you can connect with old friends and make new ones. Our resident benefits are designed to make this possible.

Satisfaction Guarantee
We are confident you'll love your new home - but if you choose to leave in the first 30 days, you will only pay for the days you've stayed.

Easy Online Payments
Pay rent through our resident-only portal to keep things moving wherever you are.

Know Your Neighbors
Create your own profile to share with your neighbors on our resident-only website.

A Friend's Presence is a Present Itself
Refer your friends to an Equity community and get rewarded with a gift from us.

Zipcar
Our connection with Zipcar gets you a special discount, plus $50 in free miles.

Furniture in a Flash
You are automatically approved with Cort Furniture. Plus enjoy 25% off your first month.

Transfer Program
We'll help you find another Equity home you love when it's time to make a move.

Rent With Equity
Earn credits each month and apply them to the purchase of a house one day.

Protect the stuff you love. We offer our residents access to a unique set of coverage options.
Making Individual Living Enhancements
Equity Residential is committed to working with our residents with disabilities to enhance their living environment.
Like the Washington DC Lifestyle?
We have 4 more communities in the Washington DC area to choose from.