Monday

Closed

Tuesday

10:00 AM

6:00 PM

Wednesday

10:00 AM

6:00 PM

Thursday

10:00 AM

6:00 PM

Friday

10:00 AM

6:00 PM

Saturday

10:00 AM

5:00 PM

Sunday

Closed
Living at City Square Bellevue
When you're looking for prime location, look no further than City Square Apartments in downtown Bellevue. You'll be able to leave your car parked securely in our underground parking garage and get everywhere you need to go on foot, whether it's to the Bellevue Transit Center, the public library across the street, neighborhood parks and grocery stores, or the charming local shops and restaurants that Bellevue is known for. There's plenty of room to stretch out at home, too, and our newly renovated building offers more square footage than many other homes in Bellevue. Topped off with hard surface flooring, modern white cabinets and gorgeous over-sized windows to take in the beauty of Downtown Bellevue, it really doesn't get much better than life at City Square Bellevue.
Apartment Amenities
In-home Washer and Dryer
Juliet Balconies
Hard Surface Flooring
Bay Windows in Corner Homes
Walk-in Closet in Select Homes
Large Square Footage
Stainless Steel Appliances Available
Downtown Bellevue
City Square Apartments is located in the heart of downtown Bellevue, meaning that if you prefer taking your bike or the bus to work, you won't even need a car. Everything our residents need or want is just outside their doors, whether it's shopping and dining options two blocks away at Bellevue Square Mall, or at the several nearby grocery stores. Locals who do have a car enjoy easy freeway access and plenty of parking within the community, so what are you waiting for? Schedule a visit to downtown Bellevue today and see why our residents are happy to call the city home.
Our Availability and Pricing
Pricing and floor plan images below are subject to change.
Our community does not accept reusable tenant screening reports.
Your selections above returned no available apartments!
Please choose different values above or reset to default values.
Reset Selections
$1,980 12 mo
0 Bed / 1 Bath
475 sq.ft. / Floor 2
Available 9/2/2022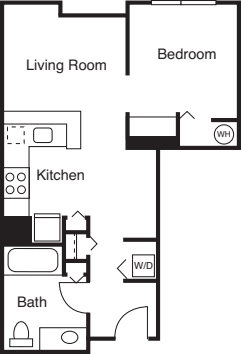 Garden/Terrace Level
Smart Home
View of Community Courtyard
Western Exposure
$1,995 12 mo
0 Bed / 1 Bath
475 sq.ft. / Floor 2
Available 9/16/2022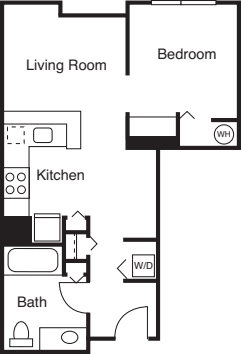 Garden/Terrace Level
Smart Home
View of Community Courtyard
Western Exposure
$2,060 12 mo
0 Bed / 1 Bath
516 sq.ft. / Floor 5 - Top Floor
Available 9/1/2022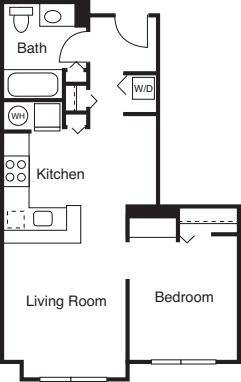 Smart Home
View of Community Courtyard
Western Exposure
Resident Reviews
4.1 / 5 based on reviews from actual residents and their experience living with us.
City Square Bellevue Team
Evgeniya K.

Leasing Team

Vicente G.

Service Team
Resident Benefits
Our passion is to provide great lifestyles in places people most want to live, work and play.
A place you can be yourself and retreat from the stress of the day. A welcome home where you can connect with old friends and make new ones. Our resident benefits are designed to make this possible.

Satisfaction Guarantee
We are confident you'll love your new home - but if you choose to leave in the first 30 days, you will only pay for the days you've stayed.

Easy Online Payments
Pay rent through our resident-only portal to keep things moving wherever you are.

Know Your Neighbors
Create your own profile to share with your neighbors on our resident-only website.

A Friend's Presence is a Present Itself
Refer your friends to an Equity community and get rewarded with a gift from us.

Zipcar
Our connection with Zipcar gets you a special discount, plus $50 in free miles.

Furniture in a Flash
You are automatically approved with Cort Furniture. Plus enjoy 25% off your first month.

Transfer Program
We'll help you find another Equity home you love when it's time to make a move.

Rent With Equity
Earn credits each month and apply them to the purchase of a house one day.

Protect the stuff you love. We offer our residents access to a unique set of coverage options.
Making Individual Living Enhancements
Equity Residential is committed to working with our residents with disabilities to enhance their living environment.
Like the Seattle Lifestyle?
We have 4 more communities in the Seattle area to choose from.