Monday

Closed

Tuesday

10:00 AM

6:00 PM

Wednesday

10:00 AM

6:00 PM

Thursday

10:00 AM

6:00 PM

Friday

10:00 AM

6:00 PM

Saturday

10:00 AM

5:00 PM

Sunday

Closed
Living at Springline
Springline Apartments in West Seattle's Admiral District was designed with well-rounded lifestyles top of mind. Expand your social and personal sides with our incredible array of community and apartment amenities. Enjoy the warm sunshine in the company of friends out on the rooftop deck and lounge, complete with a fireside lounge and stunning western views. When it's time to sit back and relax, Springline's 1- and 2- bedrooms welcome you home with beautiful finishes, crisp color palettes, large windows, walk-in closets and so much more. Springline Apartments perfectly reflects the neighborhood and our residents. Mature and modern. Calm and collected. Inspired by the water and everything around it.

Views of West Seattle and Downtown Seattle

Pet Friendly with Rooftop Dog Lounge
policy

Rooftop with Barbeque, Fire Pit and Views
Apartment Amenities
Plank Flooring
Walk-in Closets
Private Patio or Deck
Energy Efficient Appliances
Expansive Windows with Views
Washer/ Dryer In-unit
Quartz Counters and Tile Backsplashes
North Admiral
Springline Apartments is located in one of West Seattle's oldest, most coveted neighborhoods of Admiral. Lined with trees, dotted with well-established homes, and surrounded by stunning views of the mountains and Puget Sound. This is a neighborhood beloved by the locals. Residents of Springline have the opportunity to enjoy the local markets, wooded parks, Alki beach and delicious eateries. Everything the modern Seattleite could ask for is right at your fingertips, here at Springline Apartments.
Our Availability and Pricing
Pricing and floor plan images below are subject to change.
Our community does not accept reusable tenant screening reports.
Your selections above returned no available apartments!
Please choose different values above or reset to default values.
Reset Selections
$2,228 12 mo
1 Bed / 1 Bath
728 sq.ft. / Floor 2
Available 4/14/2023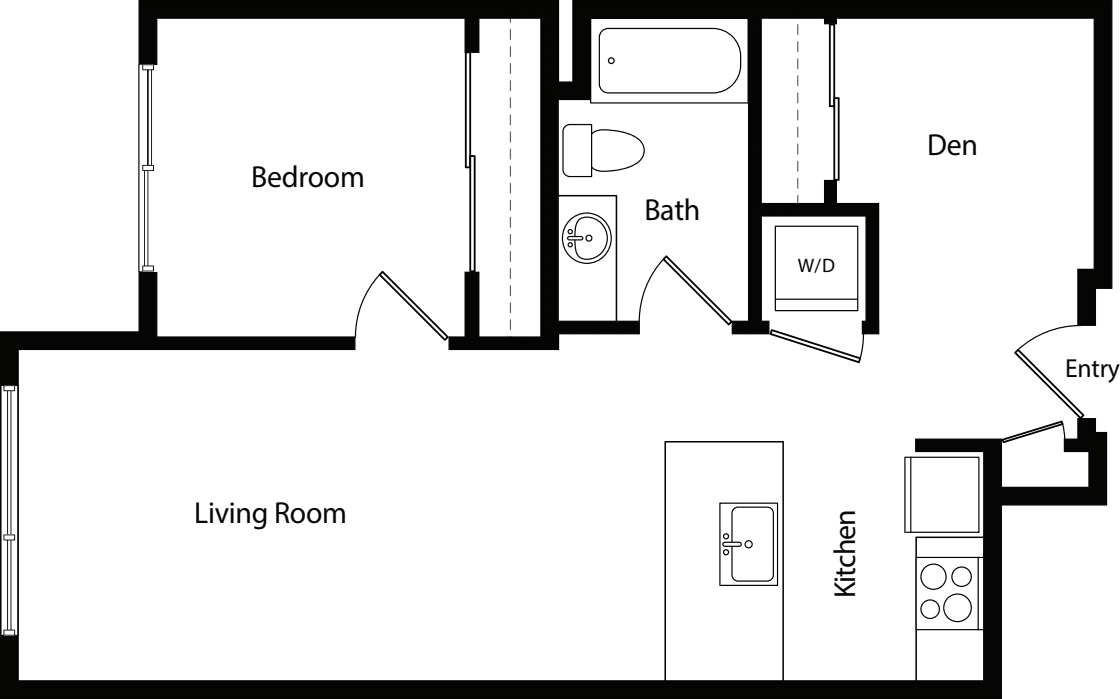 Den/Study
Eastern Exposure
Portable AC Unit Ready
Smart Home
Terrace - Small
Unit In Phase 2
W/D Full
$2,265 12 mo
1 Bed / 1 Bath
777 sq.ft. / Floor 2
Available 3/30/2023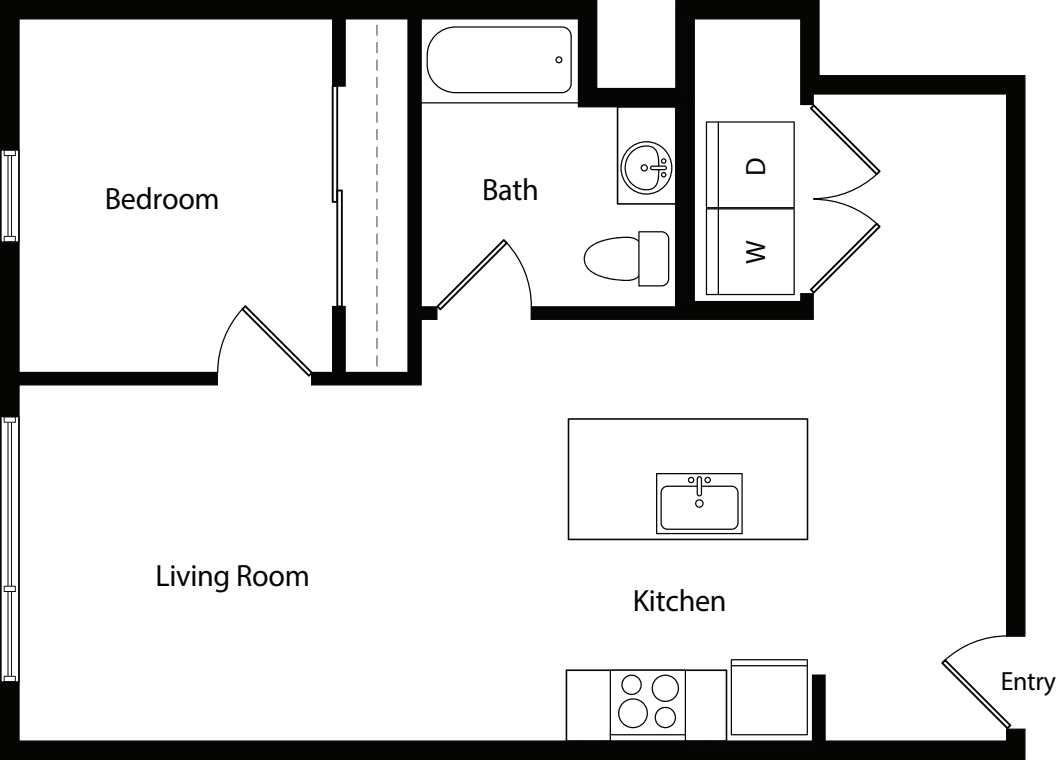 Eastern Exposure
Smart Home
Terrace - Small
Unit In Phase 2
W/D Full
$2,313 12 mo
1 Bed / 1 Bath
726 sq.ft. / Floor 4
Available 4/5/2023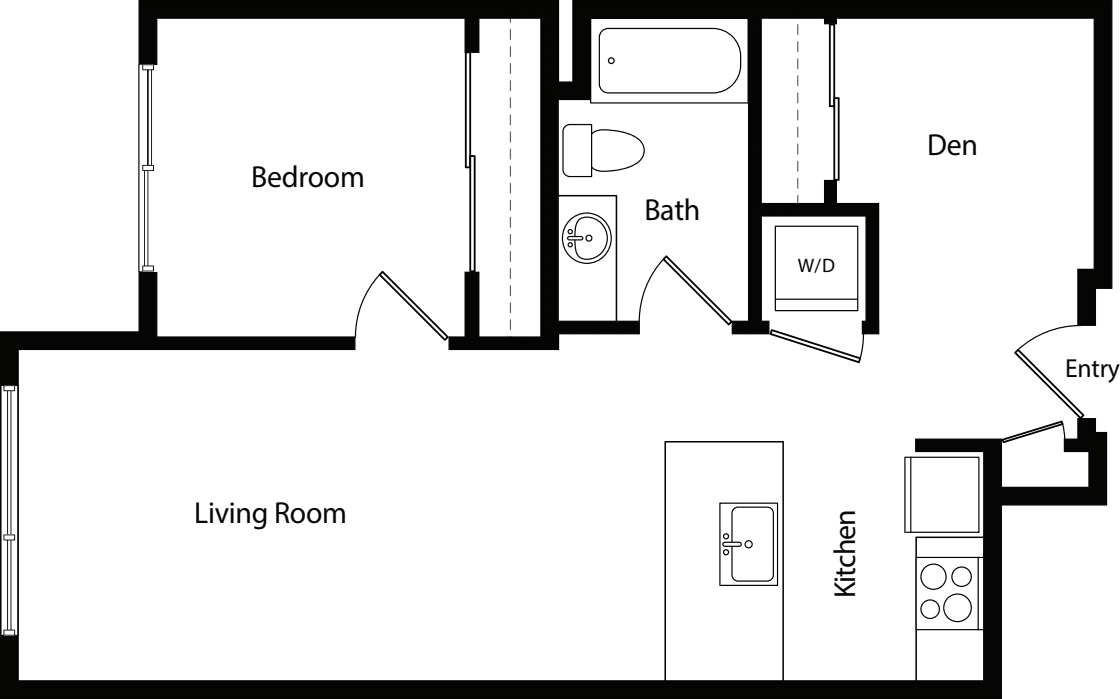 Den/Study
Smart Home
Unit In Phase 2
W/D Full
Western Exposure
Resident Reviews
4.4 / 5 based on reviews from actual residents and their experience living with us.
Stephanie C.

Community Manager

Rod W.

Service Team
Like the Seattle Lifestyle?
We have 4 more communities in the Seattle area to choose from.
Resident Benefits
Our passion is to provide great lifestyles in places people most want to live, work and play.
A place you can be yourself and retreat from the stress of the day. A welcome home where you can connect with old friends and make new ones. Our resident benefits are designed to make this possible.

Satisfaction Guarantee
We are confident you'll love your new home - but if you choose to leave in the first 30 days, you will only pay for the days you've stayed.

Easy Online Payments
Pay rent through our resident-only portal to keep things moving wherever you are.

Know Your Neighbors
Create your own profile to share with your neighbors on our resident-only website.

A Friend's Presence is a Present Itself
Refer your friends to an Equity community and get rewarded with a gift from us.

Zipcar
Our connection with Zipcar gets you a special discount, plus $50 in free miles.

Furniture in a Flash
You are automatically approved with Cort Furniture. Plus enjoy 25% off your first month.

Transfer Program
We'll help you find another Equity home you love when it's time to make a move.

Rent With Equity
Earn credits each month and apply them to the purchase of a house one day.

Protect the stuff you love. We offer our residents access to a unique set of coverage options.
Making Individual Living Enhancements
Equity Residential is committed to working with our residents with disabilities to enhance their living environment.