Monday

Closed

Tuesday

10:00 AM

6:00 PM

Wednesday

10:00 AM

6:00 PM

Thursday

10:00 AM

6:00 PM

Friday

10:00 AM

6:00 PM

Saturday

10:00 AM

6:00 PM

Sunday

Closed



20 people are looking for a roommate at Atelier Apartments.
214 in all of Brooklyn



Living at Atelier
Atelier Apartments ups the ante for modern Brooklyn living. Admire the contemporary design concept that was inspired by New York's historical industrial scene. Our spacious studios, one- and two-bedrooms are bathed in natural light thanks to the over-sized windows and lofty ceilings. Atelier Apartments' collection of amenities will exceed all expectations. Work out in the state-of-the-art fitness center, relax in the resident lounge and play in the game room. Finish each day atop the incredible rooftop deck, looking out across the dramatic views of the New York City skyline. Enjoy no broker fees and find the perfect place to call home here at Atelier Apartments.

Fitness Center with Workout Patio and Peloton Bikes

Pet Friendly
policy

Washer and Dryer in All Homes
Apartment Amenities
Air Conditioning
Private Terraces Available
Hardwood Flooring
Walk-in Closets
Blackout Shades in Select Homes
Stainless Steel Appliances
10-foot Ceilings in Select Homes
Quartz Countertops
Recessed Lighting
Deep Soaking Tubs
In-home Washer and Dryer
Pursuant to the regulations set forth by the New York State Division on Human Rights, please review this link regarding Tenants' Rights to Reasonable Accommodation For Persons with Disabilities.
---
Williamsburg
Brooklyn's Williamsburg neighborhood is known for its thriving contemporary music, art and cultural scene. Surrounded by charming boutiques, an exhilarating nightlife and deliciously inventive restaurants, Atelier Apartments places you steps away from everything the modern urban resident could ask for. Explore the neighborhood on foot or utilize the three subway lines and the several bus routes that serve this neighborhood. Finally, vibrant street fairs, upbeat concerts and the lovely McCarren Park offer entertainment and excitement all year round.
Our Availability and Pricing
Pricing and floor plan images below are subject to change.
Quoted rents do not include applicable 421a surcharges. For leases commencing on or after October 1, 2021, rents will increase by 1.5% after 6 months of a 1 year lease term, consistent with the applicable Rent Guidelines Board increase.
Your selections above returned no available apartments!
Please choose different values above or reset to default values.
Reset Selections
$3,622 12 mo
0 Bed / 1 Bath
472 sq.ft. / Floor 4
Available 8/12/2022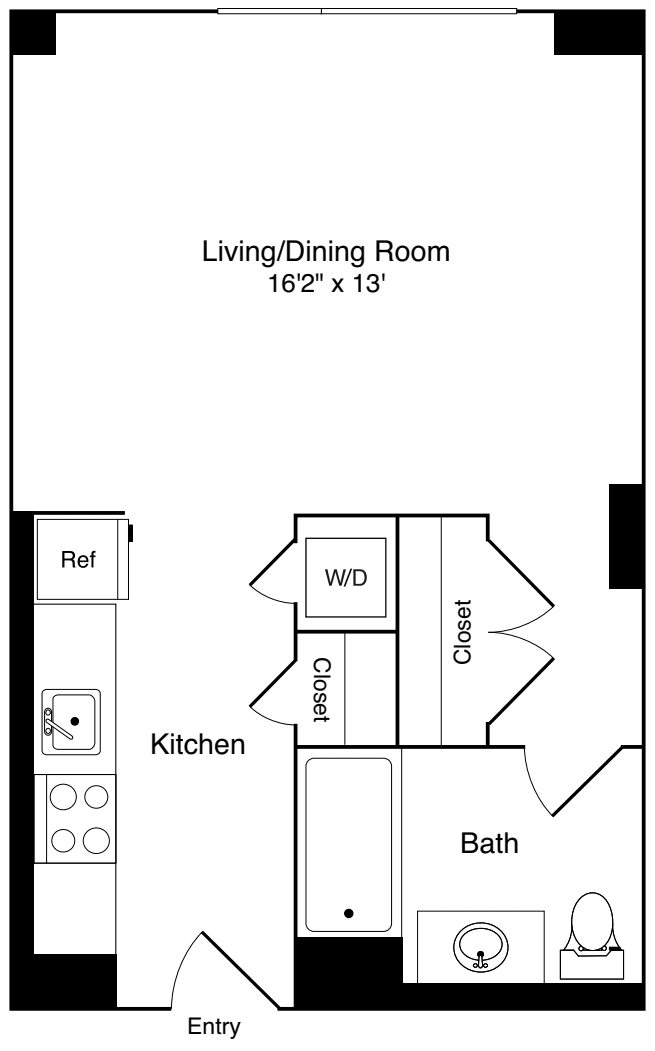 $5,040 12 mo
0 Bed / 1 Bath
652 sq.ft. /
Available 8/12/2022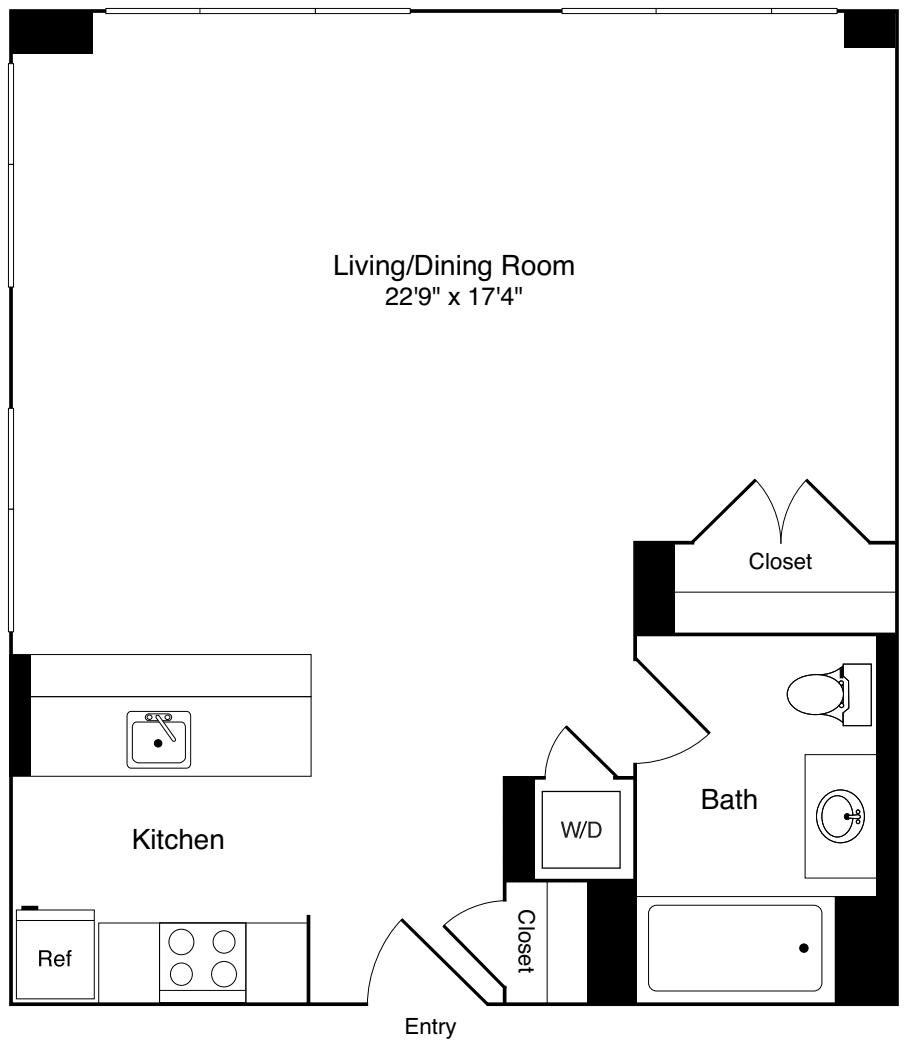 Alcove/Niche
Corner Unit
Northwest View
Resident Reviews
4.7 / 5 based on reviews from actual residents and their experience living with us.
Christian S.

Community Manager

Vanessa S.

Community Manager

Robin V.

Service Team
Resident Benefits
Our passion is to provide great lifestyles in places people most want to live, work and play.
A place you can be yourself and retreat from the stress of the day. A welcome home where you can connect with old friends and make new ones. Our resident benefits are designed to make this possible.

Satisfaction Guarantee
We are confident you'll love your new home - but if you choose to leave in the first 30 days, you will only pay for the days you've stayed.

Easy Online Payments
Pay rent through our resident-only portal to keep things moving wherever you are.

Know Your Neighbors
Create your own profile to share with your neighbors on our resident-only website.

A Friend's Presence is a Present Itself
Refer your friends to an Equity community and get rewarded with a gift from us.

Zipcar
Our connection with Zipcar gets you a special discount, plus $50 in free miles.

Furniture in a Flash
You are automatically approved with Cort Furniture. Plus enjoy 25% off your first month.

Transfer Program
We'll help you find another Equity home you love when it's time to make a move.

Rent With Equity
Earn credits each month and apply them to the purchase of a house one day.

Protect the stuff you love. We offer our residents access to a unique set of coverage options.
Making Individual Living Enhancements
Equity Residential is committed to working with our residents with disabilities to enhance their living environment.
Like the New York City Lifestyle?
We have 4 more communities in the New York City area to choose from.