Monday

10:00 AM

6:00 PM

Tuesday

10:00 AM

6:00 PM

Wednesday

10:00 AM

6:00 PM

Thursday

10:00 AM

6:00 PM

Friday

10:00 AM

6:00 PM

Saturday

10:00 AM

5:00 PM

Sunday

Closed
Living at Square One
Opened in 2014, Square One Apartments represents forward-thinking in the perfect Seattle location. Our unique homes offer space-saving sliding barn doors, stainless steel finishes, energy efficient appliances and plenty of built in storage. Located in the historic Roosevelt neighborhood, enjoy the extremely easy access to shopping, dining and entertainment. Grab a bite to eat with friends before checking out a local music venue. Conclude the perfect day atop our rooftop deck, admiring the views, all while in the company of friends and family.
Apartment Amenities
Quartz Counters
In-home Washer and Dryer
On-site Laundry for Studio Homes
Hard Surface Flooring
Oversized Windows
High-speed Cable and Internet
Energy Efficient Appliances
Built-in Storage
Barn-style Bedroom Doors
Mountain Views
Private Balcony
Additional Storage Available
Air Conditioning Ports
Roosevelt
Square One Apartments is within Seattle's tree-lined Roosevelt neighborhood. Although the area is a center of convenience with plenty of transportation and commercial options, it's an active community that is directly involved with the area's planning and organizational efforts. Steps away from the residential corners of Roosevelt are hundreds of restaurants, grocery stores, Green Lake, parks and a future Light Rail/LINK station that will bring even more interest to the already commuter-friendly area. See what our residents love about living in Roosevelt and schedule a trip to our community to experience it for yourself!

Dining
Rain City Burgers
Starbucks
Die Bierstube
The Atlantic Crossing

Groceries

Parks & Fitness
Community Fitness
Shefayoga Roosevelt
Ravenna Park
Highway
Bus
Roosevelt Way NE & NE 63rd St (66, 67)
NE 65th St & Roosevelt Way NE (48, 66, 67, 73, 76, 984)
Our Availability and Pricing
Pricing and floor plan images below are subject to change.
Our community does not accept reusable tenant screening reports.
Your selections above returned no available apartments!
Please choose different values above or reset to default values.
Reset Selections
$1,898 12 mo
0 Bed / 1 Bath
408 sq.ft. / Floor 4
Available 6/29/2023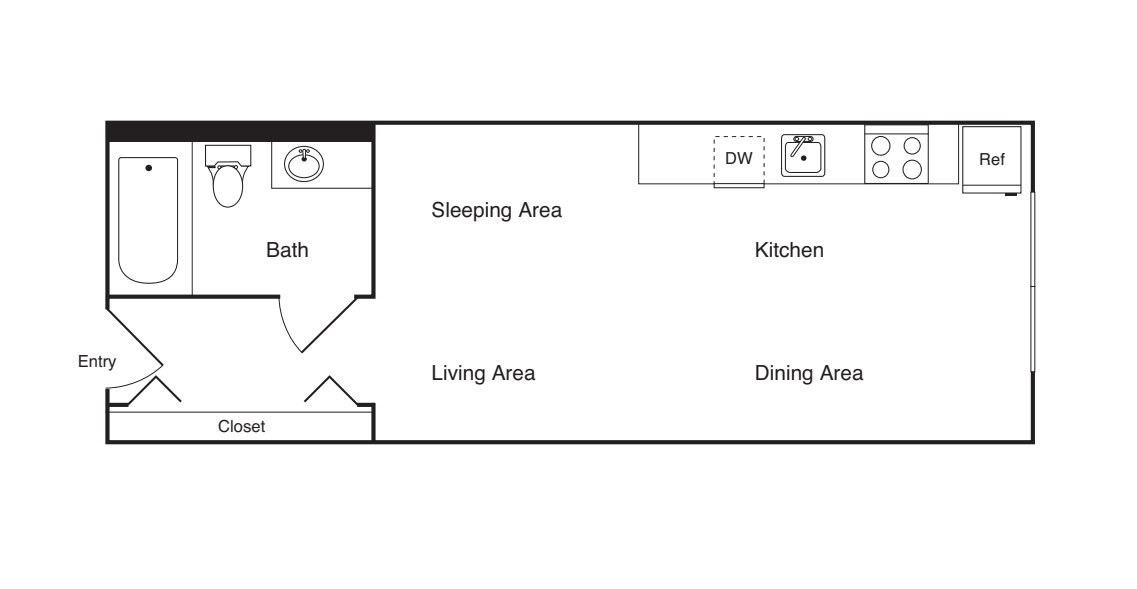 Eastern Exposure
Portable AC Unit Ready
Smart Home
$1,898 12 mo
0 Bed / 1 Bath
408 sq.ft. / Floor 4
Available 7/5/2023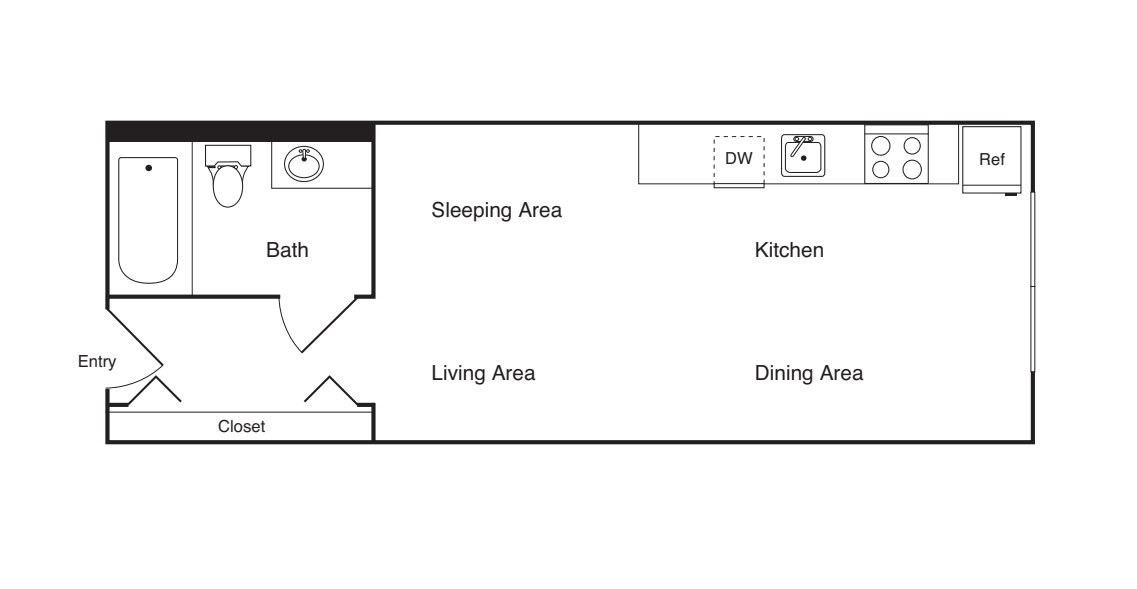 Eastern Exposure
Portable AC Unit Ready
Smart Home
Resident Reviews
4.4 / 5 based on reviews from actual residents and their experience living with us.
Aly D.

Leasing Team

Philip L.

Service Team
Resident Benefits
Our passion is to provide great lifestyles in places people most want to live, work and play.
A place you can be yourself and retreat from the stress of the day. A welcome home where you can connect with old friends and make new ones. Our resident benefits are designed to make this possible.

Satisfaction Guarantee
We are confident you'll love your new home - but if you choose to leave in the first 30 days, you will only pay for the days you've stayed.

Easy Online Payments
Pay rent through our resident-only portal to keep things moving wherever you are.

Know Your Neighbors
Create your own profile to share with your neighbors on our resident-only website.

A Friend's Presence is a Present Itself
Refer your friends to an Equity community and get rewarded with a gift from us.

Zipcar
Our connection with Zipcar gets you a special discount, plus $50 in free miles.

Furniture in a Flash
You are automatically approved with Cort Furniture. Plus enjoy 25% off your first month.

Transfer Program
We'll help you find another Equity home you love when it's time to make a move.

Rent With Equity
Earn credits each month and apply them to the purchase of a house one day.

Protect the stuff you love. We offer our residents access to a unique set of coverage options.
Making Individual Living Enhancements
Equity Residential is committed to working with our residents with disabilities to enhance their living environment.
Like the Seattle Lifestyle?
We have 4 more communities in the Seattle area to choose from.