Monday

Closed

Tuesday

10:00 AM

6:00 PM

Wednesday

10:00 AM

6:00 PM

Thursday

10:00 AM

6:00 PM

Friday

10:00 AM

6:00 PM

Saturday

10:00 AM

5:00 PM

Sunday

10:00 AM

5:00 PM
Living at Wood Creek
Come to Wood Creek Apartments and be one with nature in beautiful Pleasant Hill. Our community lies adjacent to JFK University, but maintains a peaceful feel that makes it seem as though you are far-removed from school, work and the bustle of busy streets. Wood Creek's newly renovated homes feature Energy Efficient appliances, new hard surface flooring, a cozy fireplace, built-in shelving, and a serene pond just steps from your door. But just because you're looking for tranquility doesn't mean you have to go without urban convenience. Hop on the BART and jet off to San Francisco, or spend the day shopping and exploring nearby Sun Valley Mall. No matter what adventure you choose, Wood Creek makes it easy to unwind at home after a long day.
Apartment Amenities
In-home Washer and Dryer
Oversized Windows
Built-in Shelving
Crown Molding
Wood-burning Fireplace
Private Balcony
Hard Surface Flooring
Vaulted Ceilings in Select Homes
Pond and Fountain Views
Spacious Closets
Dishwasher and Microwave
Central Heat and Air Conditioning
Ceiling Fans
Linen Closet
Upgraded Kitchen Cabinetry
Private Garages
Pleasant Hill
Wood Creek Apartments is located in the active community of Pleasant Hill, a city known for its educational opportunities, friendly residents, bustling downtown area, outdoor recreation and small-town hospitality. Our residents love being able to walk to their favorite stores and restaurants, and local transit stops and highway access makes it easy to explore everything else the Bay Area has to offer! Whether you're new to Pleasant Hill or have lived here for years, you're sure to love our well-maintained city and the involved residents who care for it. Schedule a visit to Pleasant Hill and see what makes our community stand out from the rest!

Schools
Diablo Valley College
John F. Kennedy University
The Veranda

Shopping
Sunvalley Shopping Center
Pleasant Hill Shopping Center
Downtown Pleasant Hill
Broadway Plaza
Willows Shopping Center
Crescent Plaza
Crossroads Shopping Center

Dining
Outback Steakhouse
Jo's Honda Sushi
El Aguila Mexican Cuisine
In-N-Out Burger

Entertainment
Century Theatre
Veranda LUXE Cinema
Century 16 Theater

Parks & Fitness
Grayson Creek Trails
Paso Nogal Dog Park

Groceries
Highway
Bus
Ellinwood Dr & Longbrook Way (9)
Pleasant Hill BART Station (78, 7, 9, 11, 14, 15, 18, 40, 70X, 822)
Train
Concord BART Station
Pleasant Hill BART
Our Availability and Pricing
Pricing and floor plan images below are subject to change.
Your selections above returned no available apartments!
Please choose different values above or reset to default values.
Reset Selections
$2,578 13 mo
1 Bed / 1 Bath
790 sq.ft. /
Available 11/4/2021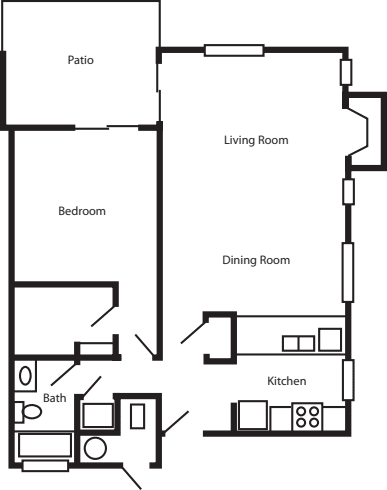 View of the Water Features
$2,603 13 mo
1 Bed / 1 Bath
790 sq.ft. /
Available 11/12/2021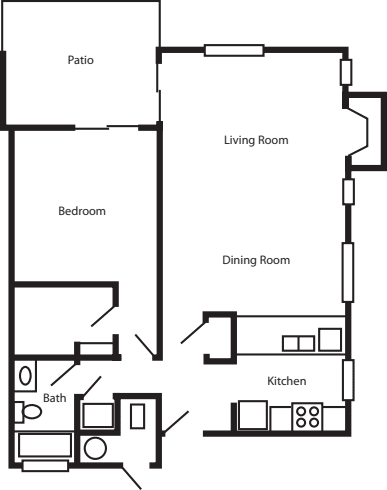 View of the Water Features
Resident Reviews
4.1 / 5 based on reviews from actual residents and their experience living with us.
Michelle G.

Community Manager

Alesha P.

Leasing Team

Charlotte T.

Leasing Team
Deborah F.

Leasing Team

Julie M.

Leasing Team

Leo A.

Service Team
Mike S.

Service Team

Rodolfo R.

Service Team

Abdul A.

Service Team
Mauricio F.

Service Team

Robert L.

Service Team
Resident Benefits
Our passion is to provide great lifestyles in places people most want to live, work and play.
A place you can be yourself and retreat from the stress of the day. A welcome home where you can connect with old friends and make new ones. Our resident benefits are designed to make this possible.

Satisfaction Guarantee
We are confident you'll love your new home - but if you choose to leave in the first 30 days, you will only pay for the days you've stayed.

Easy Online Payments
Pay rent through our resident-only portal to keep things moving wherever you are.

Know Your Neighbors
Create your own profile to share with your neighbors on our resident-only website.

A Friend's Presence is a Present Itself
Refer your friends to an Equity community and get rewarded with a gift from us.

Zipcar
Our connection with Zipcar gets you a special discount, plus $50 in free miles.

Furniture in a Flash
You are automatically approved with Cort Furniture. Plus enjoy 25% off your first month.

Transfer Program
We'll help you find another Equity home you love when it's time to make a move.

Rent With Equity
Earn credits each month and apply them to the purchase of a house one day.

Protect the stuff you love. We offer our residents access to a unique set of coverage options.
Making Individual Living Enhancements
Equity Residential is committed to working with our residents with disabilities to enhance their living environment.